Social Work Is about People Reaching Their Full Potentials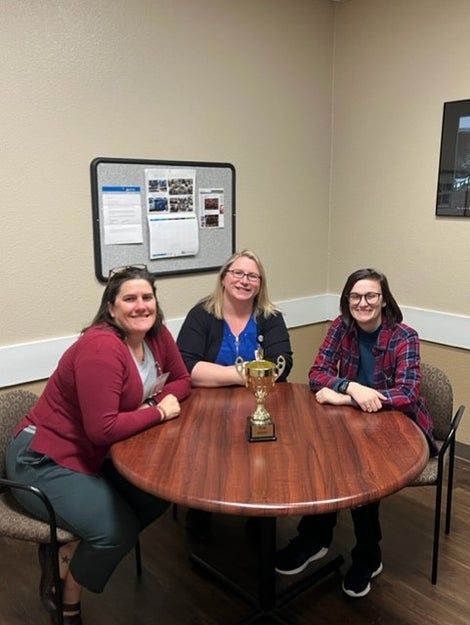 Pensacola, Fla. (March 1, 2022) – March is National Social Work month. According to the Bureau of Labor Statistics, the job outlook for social workers in the United States is predicted to grow faster than the average. The latest 2020 statistic says 715,600 social workers help people across the nation reach their full potentials. Lakeview Center social workers help in many capacities and find the work extremely rewarding. Three team members share their reasons why.
"Social work reminds us of our inherent belief that each person is worthy of love, belonging, dignity and respect. People deserve help for personal problems often attached to stigma. Life is full of challenges and its rewarding to get in the trenches with the people we serve and show them they are not alone. I find beauty and honor walking alongside someone on their journey, and I like seeing them happy and proud when they reach their goals and get back on their feet." – Amanda Helm, clinical team leader, LEAP Program
"Social work is about meeting people where they are, and in doing so, taking our own expectations out of the equation. It's helping people set goals, experience successes and setbacks, but understand that we will be there. We will continue to connect, encourage and navigate resources with them. Accepting someone regardless of who they are or where they on their journey is what makes social work adaptable to any environment. I am proud to be a social worker who walks the journey learning and growing along with those I serve." – Shannon Massingale, director, FFN care coordination
"Social workers help in a wide variety of settings, for instance: child welfare, addiction treatment, and medical services. We are constantly looking for ways to expand our reach through technology applications and research. We want to meet people where they are to empower them to set goals and reach them. My passion is fueled working at Lakeview Center to help those who struggle with addiction/mental health issues. I also feel rewarded in supervising, mentoring and leading our next generation of social workers." – Sandra Crawford, director, Road to Recovery and Pathway
For more information about similar services or jobs focused on behavioral health, child protection or employment for people with disabilities, visit eLakeviewCenter.org or call 850.469.3500.
MEDIA: For more information about this press release or to schedule an interview, please contact Kelsi Gulig at 850.503.8164 or Kelsi.Gulig@bhcpns.org.