Sexual Assault Awareness Month 2020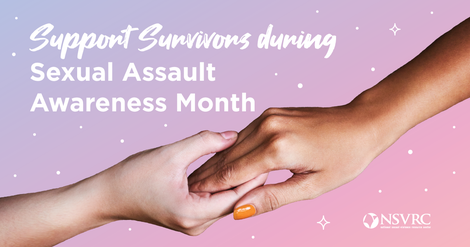 Pensacola, Fla. (March 26, 2020) – During April we observe Sexual Assault Awareness Month. It's an opportunity to promote programs and services that can help sexual assault survivors, family members and friends.
According to the National Sexual Violence Resource Center (NSVRC) 63% of sexual assaults are not reported to the police. Sexual assault is the most under-reported crime. Most people who are assaulted are women, and most of them know their perpetrators. It's uncomfortable, but we must keep alive the conversations about this tough issue. Together, we can improve the statistics and engage our community to change behaviors.
For more information about coping as a survivor or family member or for additional education, call the Lakeview Center Victim Services team, at 850.469.3800. They provide crisis Intervention, Information and referral, advocacy and accompaniment, trauma recovery counseling, and support groups. Lakeview Center's Certified Sexual Violence Program provides services at three locations located throughout Northwest Florida:
Lakeview Center Main Campus, 1201 W. Lakeview Ave., Bldg. H, Pensacola, FL 32501
Avalon Center, 6024 Spikes Way, Milton, FL 32583
Century Clinic, 6021 Industrial Blvd., Century, FL 32535
A 24-hour helpline also is available even on weekends and holidays at 850.433.7273. Visit eLakeviewCenter.org/BehavioralHealth/SpecialtyServices/victim-services to learn more.