Sexual Assault Awareness Month 2019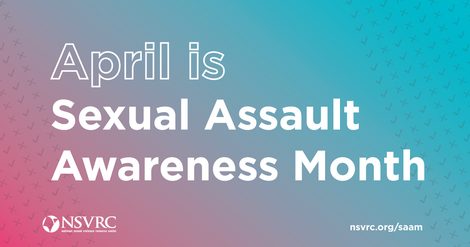 Pensacola, Fla. (March 28, 2019)–During April we observe Sexual Assault Awareness Month. It's an opportunity to promote programs and services that can help sexual assault victims, family members and friends. The Lakeview Center Victim Services Team invites you to participate in some impactful events throughout April.
· All Month– Participate in 30 days of the SAAM Instagram contest at Instagram@Lakeview_victimservices.
· April 2, 2 p.m., Pensacola City Hall, 222 W. Main St., proclamation-signing event
· April 10, 3 p.m., Lakeview Center, Bldg. H, "Chalk the Walk" event
· April 18, 8 p.m., Cabaret, 101 S. Jefferson St., "I Ask" karaoke fundraising and awareness event
· April 27, 7 p.m. (doors open), Pensacola Opera, 75 S. Tarragona St., "FemFest and Arrant Knavery will be Lysistrata," is a humorous account of one woman's mission to end the Peloponnesian War. Tickets are $10 and the Lakeview Center Sexual Violence Program is the beneficiary.
Also during April, the Florida Council Against Sexual Violence (FCASV) is honoring the duality of the healing, or victim verses survivor, journey. Certified sexual assault programs around the state will be working with survivors to create Empowerment Masks. These masks help us witness survivors' feelings giving them a space to be transparent in their pain while also celebrating their strengths and resilience. Visit FCASV.org for more information about where you can view the display in Tallahassee.
For more information on any of these events, please reach out to Haley Morrissette with the Lakeview Center Victim Services team, at 850.469.3800. Lakeview Center's Certified Sexual Violence Program provides services at three locations located throughout Northwest Florida:
1. Lakeview Center Main Campus, 1201 W. Lakeview Ave., Bldg. H, Pensacola, FL 32501
2. Avalon Center, 6024 Spikes Way, Milton, FL 32583
3. Century Clinic, 6021 Industrial Blvd., Century, FL 32535
A 24-hour helpline also is available even on weekends and holidays at 850.433.7273.