Seats Are Still Available - Trauma-Informed Care Partners Conference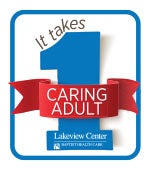 Pensacola, Fla. (August 15, 2019) – In the midst of weekly news reports of crisis situations, our community is working on a solution. Trauma-Informed Care (TIC) is a best practice used to help victims of trauma – children and adults – who are finding it difficult if not impossible to cope.
In the education setting alone, childhood trauma has taken a toll on learning because adversity at a young age can actually alter the brain. By the time a child reaches adulthood, that trauma can further manifest as mental illness or addictive behaviors. Unaddressed trauma can even lead to behaviors that pose potential harm to the person or others. Northwest Florida may be ahead of the curve in our quiet, coastal town because a substantial momentum is now pushing the entire community to practice Trauma-Informed Care.
Lakeview Center lives by the Mission of helping people throughout life's journey. The organization started a conversation a few years ago about TIC, and is eager to host another public opportunity for our community to join together and continue learning about this critical practice that promotes safety and healing for everyone. Be a part of planting the seeds of change for a Committed Community, which is this year's theme. The conference is open to anyone who wants to attend, and is recommended for law enforcement, health care, faith-based organizations, education/child welfare, and behavioral health agencies.Online registration is required.
Trauma-Informed Care Partners Conference
Pensacola Bay Center, 201 East Gregory Street
Oct. 14, Check-in starts at 7:30 a.m. Event starts at 8:30 a.m. until 4:30 p.m.
Lunch will be provided. CEUs are pending. Seating for 1,200
Click here to register.
For additional information, please contact Edna Williams, Director Children's Behavioral Health Services at Lakeview Center,at 850.469.3807.