Lakeview Affiliate Welcomes New COO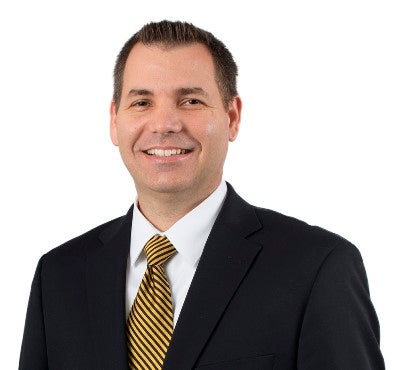 Pensacola, Fla. (May 21, 2018) – Global Connections to Employment (GCE) an affiliate of Lakeview Center, Inc. is pleased to welcome Jeff Read, chief operating officer, to its organization.
GCE is the vocational services arm of Lakeview. Teams work together to find meaningful jobs for people with disabilities, and they work to remove those barriers every day.
In his role, Read leads a team of senior operations executives to oversee seven business lines including: Business Services, Employment and Support Services, Facilities Maintenance, Custodial, Food, Health Care Environmental and Information Technology (IT) services. The primary goal of Read's role is to drive growth and advance the GCE Mission of "helping people throughout life's journey."
Previously, he served as the chief information officer (CIO) at Cahaba, a subsidiary of Blue Cross Blue Shield of Alabama. He led the IT and corporate project management office divisions for one of the largest Medicare Administrative Contractors (MAC) in the nation serving 150,000 providers and 390 hospitals located throughout the southeast.
Among many achievements in Read's career, one gained international acclaim. He led a team to the successful completion of the largest Pega upgrade in the world. He shared learned best practices as a keynote speaker at the 2016 Pegasystems, Inc. global conference.
Read holds a Master of Business Administration from Bryan College, a Bachelor of Science degree in Organizational Management from Covenant College, and he was in one of the first groups of health care leaders in the nation to achieve credentialing as a Certified Healthcare CIO by the College of Healthcare Information Management Executives (CHIME).