National Foster Care Month 2019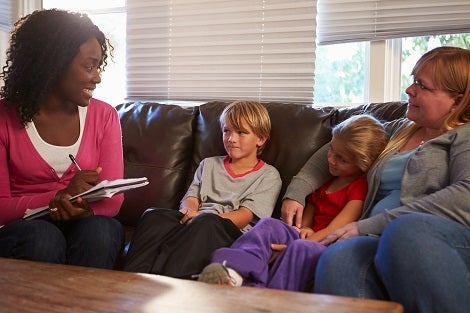 Pensacola, Fla. (April 24, 2019)–May is National Foster Care Month, and FamiliesFirst Network of Lakeview Center (FFN) encourages the community to celebrate the great foster parents serving children in Circuit 1 (Escambia, Santa Rosa, Okaloosa and Walton counties).While we have a good number of foster parents in the area, there remains a need for more, especially for children younger than 5-years-old.
The perception of a foster parent is often that of a super hero, when really, foster parents come from all walks of life: some are empty nesters, some have young children, some work full-time, and some are stay-at-home parents. The primary requirement is to have a heart for helping children and a willingness to open your home.
Selfless, loving people in northwest Florida have stepped up to take in children, sibling groups, infants or children with special medical needs to give them a safe and happy place to heal. Currently, we are experiencing an increased need for homes to children 5-years-old and younger. In reviewing data through November 2018 we've learned that substance abuse accounts for 73 percent of child removals in this Circuit with Escambia and Walton counties leading the charge. Opioids and heroin are the most severe. Younger children are especially at grave risk for abuse or neglect when a parent is addicted, because they require more care. Hence the need for such a young group, but FFN can provide the necessary support to foster parents while biological parents complete treatment plans.
Be sure to learn more during "Info Nights" this month:
· May 10 - Victory Assembly of God, 1895 Victory Road, Cantonment, FL
· May 14 - Crosspoint United Methodist Church, 214 Partin Drive South, Niceville, FL
Call Michelle Giordano, FFN community relations manager, at 850.860.4259 for additional details or follow Facebook.com/FamiliesFirstNetwork for information about upcoming Information Nights and Coffee Nights. Make this observance a time to take action and help ensure the safety of children in Circuit 1 who have been abused, abandoned and neglected.