National Adoption Month 2018 - Celebrating A New Technology that Finds Adoptive Home Matches for Foster Children Sooner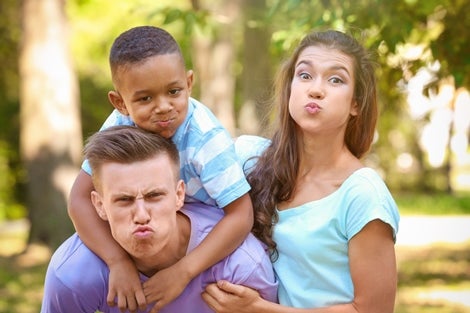 Pensacola, Fla. (November 1, 2018) – A new technology is making it easier and quicker for FamiliesFirst Network of Lakeview Center (FFN) to find adoptive parents for foster children.
The online program named Family-Match uses a computer algorithm, developed by the former lead researcher of e-Harmony, to produce a list of potential matches for caseworkers to consider for youth available for adoption. Child welfare caseworkers across the state of Florida can now take a more proactive and efficient approach in finding adoptive parents for children who are waiting in foster care.
FFN is the lead agency for adoptions in Circuit 1, the first to have trained on the program and the first agency in Florida to have matched a family using this unprecedented approach. The Selfless Love Foundation is a Florida-based nonprofit whose mission is to transform and enrich the lives of current and former foster youth. They partnered with Adoption-Share to launch Family-Match in Florida as a no-cost pilot for 18 months.
"Family-Match is one way we are trying to modernize the adoption process to benefit children and their adoptive families," said Shawn Salamida, president of FamiliesFirst Network of Lakeview Center. "It provides us with another source of information to make sure we are matching the right families to our children in need."
Families interested in learning more about adopting from foster care or in learning more about Family-Match, can contact Kati Ross, adoption recruitment specialist at 850.469.3847.