Mental Health and Trauma Awareness Month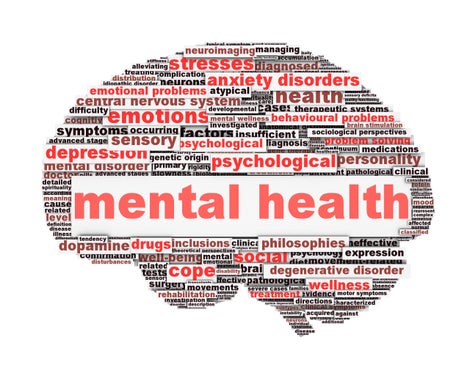 Pensacola, Fla. (May 2, 2019) – May is Mental Health and Trauma Awareness Month. Both observances are an opportunity to help people understand behavioral health. Advocates seek to reduce stigma associated with mental illness, encourage behavioral health treatments and promote the benefits of a Trauma-Informed Care (TIC) community. Lakeview Center has several important community services in place to help promote Trauma-Informed Care and offers ways for the community to get involved or utilize programs.
Trauma-Informed Care Committee
This committee collaborates year-round to promote the evidence-based practice of TIC to doctors, researchers, teachers, nurses, social workers, faith-based leaders and law enforcement officers to turn the tide against the cycle of trauma and abuse. Trauma-Informed Care emphasizes physical, psychological and emotional safety and helps survivors rebuild a sense of control and empowerment. To learn more, call Edna Williams, TIC chairperson, at 850.469.3807.
Mobile Response Team
Lakeview Center also is the designated Mobile Response Team (MRT) serving Circuit 1 (Escambia, Santa Rosa, Okaloosa and Walton counties). This important community service focuses on treatment for trauma while ensuring public safety. To learn more, call Tasa Isaak, director adult case management, at 850.469.3565.
Inpatient and Outpatient Services
In addition, Lakeview Center has inpatient, outpatient and residential services that can help adults and children throughout their life journeys. For more information visit eLakeviewCenter.org or call 850.469.3500.
Trauma-Informed Care Conference
Lakeview Center initiated an annual conference two years ago and attendance immediately peaked showing a clear desire from community members to learn more about Trauma-Informed Care. The next conference will be held Monday, Oct. 14, from 8 a.m. to 4:30 p.m. at the Pensacola Bay Center, 201 East Gregory Street. Dr. Vincent Felitti will be the featured keynote speaker, and the event will accommodate 1,200 people. More details will be shared as the event is planned out.