Medication Management Made Easy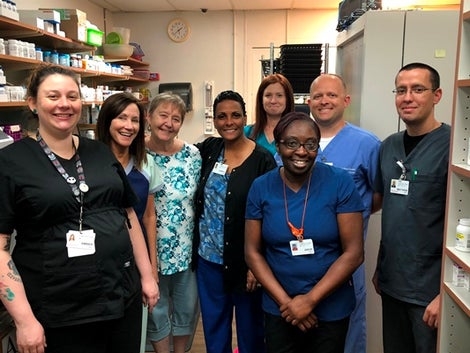 Pensacola, Fla. (May 1, 2018) - The Pharmacy Team at Lakeview Center started using the Parata Pass 208. Lakeview is the only pharmacy location in the Pensacola area operating this medication packaging machine.
The new technology places medications in easy-to-use packets to avoid sorting through several bottles to determine what medications to take at multiple daily dosing times. The doses are organized by date and time all in one designated pouch. The ease of this new technology helps ensure medication compliance to support good health.
The Lakeview Center Pharmacy serves employees, clients and the general public providing medications at the lowest possible rates. They also utilize a confidential database to ensure customer privacy.
Anyone - individuals or agencies - in the community who would rather shop local and have the added benefit of compliance packaging now have the option to do so. Just contact the pharmacy at 850.469.3719, and select option 2.