Lakeview Announces Director of Outpatient Services and Medical Operations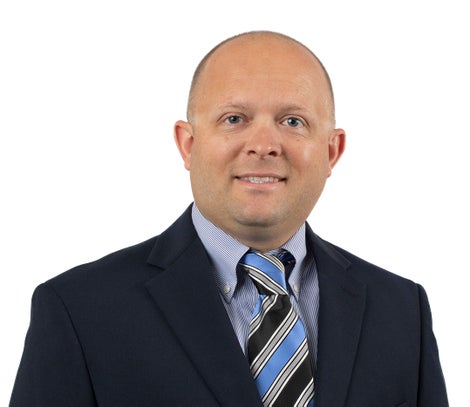 Pensacola, Fla. (December 2, 2021) – Lakeview Center, Inc. Behavioral Health Services welcomes Dr. Jeff Fletcher, into the new role of director of outpatient services and medical operations. In his new role, Jeff will oversee outpatient operations including outpatient psychiatry, pharmacy, and medication assisted treatment (MAT) services, and will provide administrative management of the medical staff.
Most recently, Jeff served as pharmacy director at the Lakeview Center Pharmacy. He has been with the organization since 2010. Jeff consistently seeks out ways to improve services for the community. He played a project management role in opening a new short-term residential treatment center (SRT). The SRT is an innovative service model replacing inpatient care models of the past. Other initiatives under his leadership include: implementing a long-term care pharmacy service line, automated medication dispensing, automated medication packaging to help ensure medication compliance, and creating a program for staff prescriptions. Each improvement was delivered with consistent high levels of quality and excellent fiscal stewardship.
Prior to serving at Lakeview Center, Jeff owned Gulf Breeze Apothecary, served as a pharmacy consultant, and was a nuclear pharmacist with Triad Isotopes. Jeff earned a Doctor of Pharmacy from South University.