June is National Reunification Month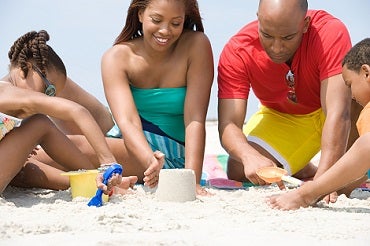 Pensacola, Fla. (June 17, 2019)–June is National Reunification Month making it a time to recognize the people and efforts focused on helping families stay together. FamiliesFirst Network of Lakeview Center wants to celebrate the families who overcame obstacles to providing a safe and loving home for their children and reunified after their child was placed in the child welfare system.
According to the Florida Coalition for Children more than 6,700 children were reunified with their families from May 1, 2018 to April 30, 2019. Additionally, during the 12 months following reunification which is the period of time when the state continues to collect data from reunified families, more than 93 percent of all children reunified with their parents do not experience any abuse or neglect. (Typically families are monitored between six and 12 months following case closure.)
The one thing everyone can bank on in life is that we will experience stress along our journeys. It can happen to anyone: job loss, addiction, illness, lack of education. Challenging circumstances can make it difficult to provide basic resources such as food, clothing, housing, transportation and health care which can cause tension that could lead to child neglect or abuse. FamiliesFirst Network (FFN) is here to ensure the safety of children while parents get help.
Given the right resources, most parents can learn to cope with challenging life events, receive treatment for illness and adopt the skills to avoid anger or frustration. We can direct families to social service resources such as counseling and public benefits and provide a pathway to reunification.
Learn more about foster care, adoption and reunification by calling Michelle Giordano, FFN community relations manager, at 850.860.4259. Make this observance a time to learn more about how we are helping people along life's journey.