Join the 2020 MANicure Movement and Help 'Polish off Child Abuse'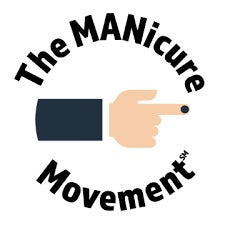 Pensacola, Fla. (April 1, 2020) – April is National Child Abuse Prevention month. One in 5 children will experience child abuse before the age of 18, but a local organization is trying to change that. During April Lakeview Center of Baptist Health Care will promote the MANicure Movement, a statewide, grassroots movement and help "polish off child abuse." Men and women across the state of Florida will paint an index fingernail blue to prompt conversations about the causes, prevention and resources for healing children and parents.
"In large part children are still being removed from their biological homes because of substance use disorders of the parents," said Mark Jones, president FamiliesFirst Network (FFN) of Lakeview Center. "Campaigns like MANicure help us talk about this tough topic and encourage more community support and trauma informed care."
One way to help children heal from childhood trauma is to keep them in their local areas surrounded by family, school friends and other supports. FFN encourages the community to meet an increased need for local foster homes while parents receive treatment.
"Our comprehensive services organization not only helps find homes for these children, we also provide the behavioral health services needed by the family. Our goal is to be there for the family and help them heal and be strong," said Shawn Salamida, president, Lakeview Center Behavioral Health Services.
Visit eLakeviewCenter.org/FamiliesFirstNetwork to learn more.
Follow Facebook.com/FamiliesFirstNetwork for frequent updates.
Helpful numbers:
Florida Abuse Hotline call 800.962.2873
Abuse line for those experiencing deafness call 800.453.5145
Emergency dial 911
Foster parenting information call 850.453.7777