Why Adopt a Teenager?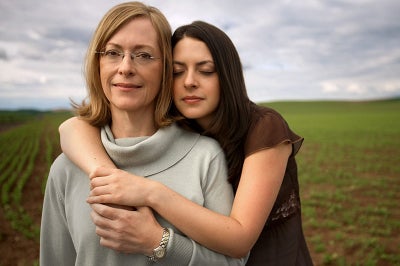 - 11/16/2020
Tribe. Clan. Folks. Kin. Call it what you want, but everyone wants a family. The sense of belonging created by a group who will support you through thick and thin, simply can't be measured. Family is especially important for teens waiting in adoption.
Foster teens know a date looms in the distance when they will be considered adults and "age out" of the foster care system. Then, they will be on their own to face the world. Each year, as birthdays roll around, teens leave foster care without a family – no one to call and share an achievement with, or ask for advice, or ask for help when something breaks. Sometimes things don't go so well and a teen ends up homeless, makes poor decisions leading to financial or personal turmoil or is just simply left alone to navigate life's challenges without a support system. It doesn't need to be that way.
Adoptive parents experience exponential joy when raising a teen. Just as they relish seeing a baby take a first step or say a first word, they also enjoy seeing a teen learn to drive, go on a first date, graduate from college or nail a great job interview.
In Florida when you adopt a youth through FamiliesFirst Network, financial assistance to help with expenses is available until the child turns 21.Youth also have the advantage of medical and mental health benefits. Then, to ensure they are workforce ready and prepared to share their talents with the world, youth also qualify for a college stipend. With education support, these young men and women are positioned for success.
Innovation has made adoption matches simpler too. For instance, Family Match is an innovative tool in which family and child assessments are collected and then analyzed using algorithms. These algorithms create a relational compatibility score for the child and family so that caseworkers can see which families match best with the child, relationally. Right now there are about 500 families approved on Family Match. The tool also gives teens the ability to be a part of the matching process.
Can adoption be part of your family story? If you can add a chair to your Christmas dinner table or if you would enjoy learning more about life through the eyes of a young person, consider adopting a teen. You will laugh, and you will cry. Do it for them. Do it for you, and build a special lifelong bond that adds meaning to your lives. Call 850.480.3849. Learn more at FamiliesFirstNetwork.org. Read more about National Adoption Month adoption opportunities at SelflessLoveFoundation.org.