Toxic Stress and Trauma Informed Care in 2020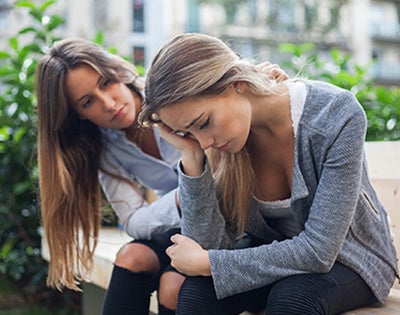 - 10/12/2020
Toxic stress is defined as a persistent emotional reaction to stress in which a person feels he or she has no control. People around the world are experiencing a lot of toxic stress in 2020, but there is hope for better days. Trauma Informed Care can help.
What is toxic stress in 2020?
Examples in 2020 include: grief and loss of a loved one, witnessing acts of violence, physical abuse, substance misuse, and neglect. Toxic stress places a heavy burden on our society, and everyone is susceptible to it. Coronavirus is forcing us into new ways of living, and exposure to violence, substance misuse and economic hardship are pervasive with no end in sight.
What is the impact of toxic stress?
Children who experience toxic stress are at increased risk for behavioral health disorders, learning deficits, and physical health problems. Adults who experience toxic stress have more physical illness and poor health outcomes. Additionally, a survey conducted by the Centers for Disease Control and Prevention (CDC) in June 2020 found that suicide ideation was significantly higher among respondents aged 18 – 24 in minority racial/ethnic groups, non-Hispanic Black respondents, unpaid caregivers for adults and essential workers. In light of increased social unrest this year, Trauma Informed Care can strengthen resilience in the face of adversity. Resilience is a buffer to stress-induced poor health, low IQ, and low self-esteem.
What is the impact of Trauma Informed Care?
Hope and empowerment go hand-in-hand. Regardless of who you are or where you live, Trauma Informed Care can help broach sensitive topics and reinstate a sense of hope in people. It begins by building trust when we acknowledge that someone is experiencing toxic stress. The practice then guides us to ask permission, offer control and find support for someone as we uncover his or her history without being invasive. It helps ensure inclusion, empathy and non-judgmental interactions as we help someone find treatment.
The six goals of Trauma Informed Care are:
Safety
Trustworthiness/Transparency
Peer Support
Collaboration/Mutuality
Empowerment/Voice/Choice
Cultural/Historical/Gender Issues
Who can use Trauma Informed Care?
The answer is anyone: medical experts, mental health experts, parents, teachers, law enforcement, faith-based community, neighbors and you. If you pay attention you may discover an opportunity to help someone. In 2020 we keep hearing "we're all in this together," and trauma informed care is one way that we truly are.
Learn the behavioral signs of a person in crisis.