The Sky Can be the Limit for Foster Kids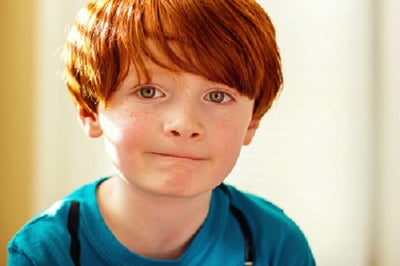 - 7/01/2019
A television news anchor was called to the lobby where an unexpected visitor was waiting. She walked down the hall wondering who had stopped in to see her unannounced. She only had a few minutes before she needed to be on the air again. When she entered the room she saw a red headed man wearing a U.S. Navy uniform. Instantly, she knew who he was.
The tall, young sailor came by just to say he'd made something of himself. His relationship with the news anchor began years earlier when he was in foster care.
The young man was one of five siblings who needed an adoptive home when he was 6-years-old. The children had moved around a lot. When calls came pouring in from a program aired by the news anchor, she couldn't believe it.
She put extra effort into the story because she didn't think the children had a very good chance of being adopted. Five children are a lot to take in. Nonetheless, the program produced a success story.
The news anchor was invited to the siblings' adoption ceremony in judge's chambers. As the process wrapped up, the little redheaded boy said, "Does this mean we get to stay forever now?" Those words ring in the news anchor's memory bank to this day.
Children in foster care just want a chance at life. They can grow into adults who do great things, like this service member who now defends his country. The sky can be the limit for foster kids.
FamiliesFirstNetwork.org shares information and resources for fostering children or adopting. Visit the website or call to speak with a representative.
Adoptions: 850.469.3847
Foster Care:850.453.7777