The Power of Love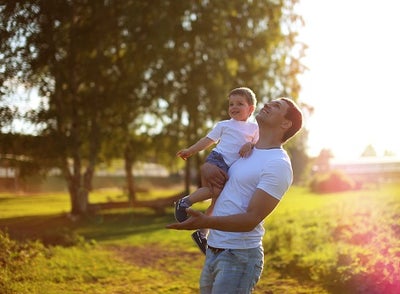 - 7/01/2019
At any given time, hundreds of children are in foster care, and that's just in Northwest Florida. Many more wait throughout the state and across the nation. They are waiting for the power of love to take over.
Foster care provides homes and support to children who have experienced mistreatment in their biological homes. Some have been physically or emotionally abused. Others were abandoned or neglected, and some simply have parents who are ill-equipped to handle their life journeys in a healthy way due to mental health issues. Love is the missing link to getting these children back on track and headed in a positive direction.
The goal of foster care is to reunify children with their biological parents once the parents have received treatment and proven that they can manage life responsibilities such as finances, mental health issues, addiction, providing basic resources such as food, clothing, housing and transportation. In many cases it's not that the parent doesn't love the child, but rather the parent is working through behavioral health issues that require professional help. In cases of maltreatment, when reunification is not possible, adoption becomes the goal. In the meantime, children wait in several types of foster homes based on their individual needs:
Therapeutic foster care - Some youth have experienced severe trauma creating a need for therapeutic foster care. Therapeutic foster parents receive extensive evidence-based training,weekly in-home therapist appointments, 24/7 on-call support, monthly reimbursements and paid respite days each year.
Infants and young children- The opioid epidemic is causing more young children (younger than 5-years-old) to enter foster care. It's more difficult for parents to care for newborns or young children who need round-the-clock care while in treatment.
Medically complex foster care- Some children have medically complex needs that require specially trained foster parents who can give daily medications or take a child to therapy or doctors' appointments.
Regardless of the type of home needed, all foster homes require compassion. Ultimately, the power of love helps these young members of society thrive.