Sustaining Recovery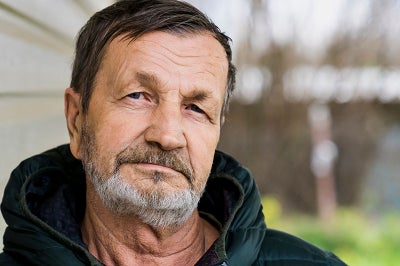 - 4/01/2021
Addiction rears its ugly head at the worst of times, but then again, that's how substance use disorder works. When we are down on our luck, feeling hopeless and helpless, it can be easy to lean on a substance like alcohol as a way to wash away our problems. When we understand that addiction is a disease, we better sustain recovery.
Alcohol use disorder is a pattern of alcohol consumption that puts your health and safety at risk. One or more factors can impact or increase a person's chances of developing an addiction: genetic, psychological, social or environmental. Over time, alcohol misuse can cause some serious health issues such as liver disease, heart issues, diabetes complications, weakened immune system and an increased risk of cancer.
Bottom line – it's not a good idea to rely on a substance to help manage your problems because it will only add to them.
Another thing to keep in mind is that during an unusual year such as the past 12 to 18 months, most people's stress levels are higher than normal, while social interaction and finding comfort from spending time with friends and loved ones has been lower. Families are coping with a lot of uncertainty and a lack of basic provisions such as food, clothing, housing, transportation and health care. The most important thing one can do is remember how resilient we are. Generations past have also encountered these kind of issues and survived to thrive. If you feel the pressure to relapse, call a good friend, an Alcoholics Anonymous partner or a mental health counselor. Whatever you do, before you slip back into an unhealthy habit, reach out for help – especially during COVID-19.
According to the Centers for Disease Control and Prevention (CDC) increased alcohol consumption during this pandemic is unhealthy and risky. Drinking alcohol weakens the body's ability to fight infections making it more difficult to rebound from illness. It's best to seek help from an expert who can guide you toward physical, emotional and spiritual healing. Addiction is complicated, but evidence-based practices are available across many levels of care.
Remember too that addiction is a family and community disease. It can erode good relationships, but it's also a disease for which there is treatment. Learning about the disease of addiction helps open our minds to how we can support healing. Lakeview Center provides a variety of programs and individualized treatment plans.