Holiday Mental Health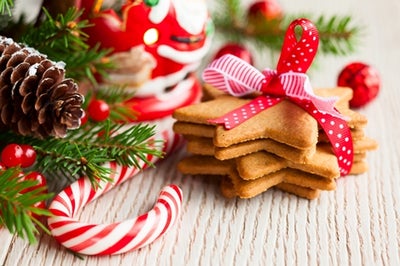 - 12/24/2019
Life can be hectic around the holidays, but don't let the busyness of the season prevent you from all the merriment.
Try these tips to keep the holiday joyful and bright:

Focus on the healthy connections with people you care about.
Keep celebrations and expectations simple.
Take the opportunity to help loved ones or volunteer with your favorite charity.
Set a realistic budget so you can feel good about giving.
If you are managing well even in the throes of additional shopping, cleaning, planning, giving and visiting, aim to get the most out of the season by staying focused on the positive. Even strangers offer friendly greetings this time of year.
Set personal goals for good health during the holidays.
Write down one thing you're grateful for to encourage optimism.
Take a walk or learn how to meditate.
Make sure your environment supports your well-being. If it doesn't, remove yourself from it.
If you feel overly stressed or experience anxiety or depression, reach out to clergy, a loved one, or a behavioral health provider such as Lakeview Center. There is no harm in asking for help. Call for an appointment at 850.469.3500.