Family Comes in All Forms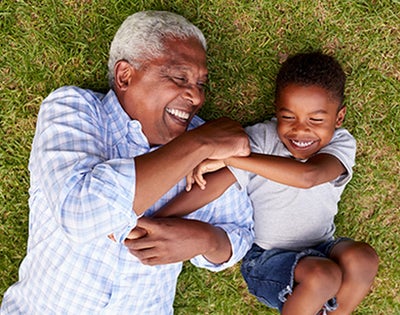 - 5/12/2021
Families come in all forms. At the end of the day, all that matters is that you feel safe and loved. Foster families are no different. If you've ever wondered if you or your current family are a good fit to take in foster children, look no further than your local community. Foster families are everywhere!
Military Foster Families
Families who serve our country are often called to serve their community too. Military families can be a great fit for children in foster care. Not only are they culturally competent, they also embrace diversity and welcome new relationships. Because military families understand resiliency and have the skills to help children cope with major transitions, their homes offer unique supports that are beneficial to children who have experienced trauma. Living a life of service requires understanding that some efforts may go unnoticed; however, they can have a lasting impact. In Florida, military service members can start the foster licensing process right away, whereas some states require them to be at a duty station for a year. Military families have a lot to give, and they enjoy making a difference.
Empty Nesters
Quite a few retired couples don't really want to give up on a family dynamic in the home. Once they've taken a few escapes to exciting locales, they realize how much they miss having kids around the house. Fostering adds meaning to their lives. Older adults have a wealth of life experience to share. They are usually established financially and emotionally mature. These qualities give them an advantage and prepare them to work with children who have been through traumatic life experiences. Additionally older adults have a long history of problem-solving, and they possess strong coping skills that make them a great fit for fostering.
Are you ready to make a difference? If so, log in to a virtual information session to learn how. Training is provided and children are waiting for that special adult who makes them feel safe and special.
You also can call: 850.453.7777.