Kristina and Samantha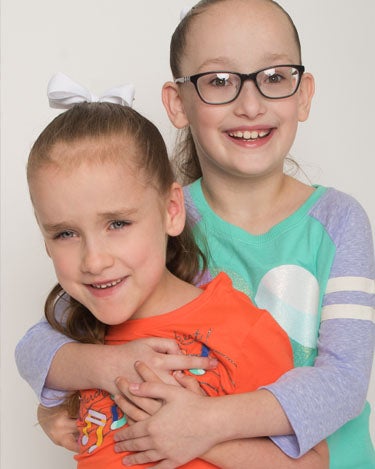 Photo by:
Selfless Love Foundation
Meet Samantha and Kristina, two happy and loving sisters. They enjoy all things girly, including playing dress up, and love anything Minnie Mouse related. Samantha and Kristina are very bonded to one another and enjoy spending time together watching cartoons. Samantha enjoys arts and crafts and loves to color and read. Kristina's favorite cartoon is Bubble Guppies. Both children are on the Autism Spectrum and will benefit from a family who will support their unique abilities and encourage them in building their developmental, social and other important life skills. Samantha and Kristina will thrive in a structured environment that will help them maintain a close connection with their brother, who recently turned 18. Samantha was born in May 2008 and Kristina was born in February 2011.
Sponsored by Lakeview Center and the State of Florida, Department of Children and Families