The Adults in Their Lives - Raising Awareness to Teen Dating Violence and Prevention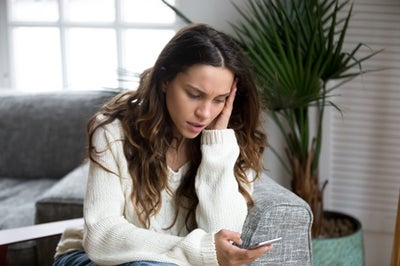 - 2/01/2021
A study by the Non-partisan and Objective Research Organization (NORC) at University of Chicago measured the nature and scope of teen dating violence and found that 69 % of youth who were in a relationship, or had been in one in the past year, reported having been victimized. Adolescents who experience such trauma are vulnerable to future violence in relationships and are more likely to suffer long-term behavioral and health consequences such as suicide attempts, eating disorders and substance misuse. Promoting awareness and prevention can help us break the cycle.
The adults in their lives can make a difference. "Remind the teens in your life that they deserve a violence-free relationship and if dating violence occurs, the behavior is not their fault," said Sweneda McDonald, LMHC Adult Outpatient Clinical Manager. "When our teens know we care, we are better positioned to help them make sound decisions to avoid traumatic situations."
Everything adults do and say makes an impact on the teens around us. Adults have an opportunity to help teens build self-confidence and remind them that their voice matters. While teens are at an age when they crave independence, they still want to know we care. Keep communication lines open and let them know you are there for them.
Be a genuine participant in some simple activities that can strengthen your relationship:
Regularly have family mealtime
Ask about your teen's interests,
Carve out time for bonding such as walking the dog, camping, cooking, or doing creative projects.
Teen's reactions to traumatic events vary with age, culture, and personality. However, you can look for these potential signs of trauma:
Easily startled
Aggressive behaviors
Withdrawn
Changes in eating or sleeping habits
Frequent headaches or stomachaches
A teen may not realize what's happening. Share some warning signs of a potential abuser:
Checking the teen's cell phone without permission
Jealous behaviors
Belittling remarks
Explosive temper outbursts
Isolating the teen from loved ones
Mood swings
Inflicting physical pain
Possessiveness
Telling the teen what he/she can or can't do
The first thing you can do when learning that a teen is the victim of dating violence, or any trauma, is to make sure the child feels safe. Safety is the first priority. Stay calm and report the crime to the police. Encourage your teen to talk, but don't force it. Find a mental health expert who can help navigate the discomfort, for instance Lakeview Center. Remember, everyone heals differently so respect the teen's course of recovery.
The Centers for Disease Control and Prevention provides helpful resources on this topic at CDC.org and by searching "Teen Dating Violence." Other supports for increasing safety include:
The issue of teen dating violence impacts teens, parents, siblings, grandparents, teachers, friends and communities. Working together, we can help raise awareness to this important issue and promote safe, healthy relationships.