Teen Suicide Deaths Reach Startling Rate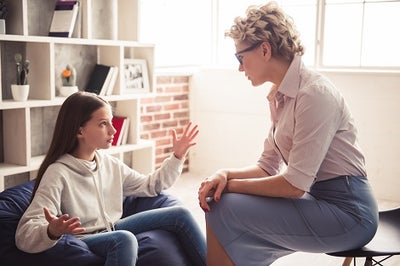 - 7/01/2019
A report shared by the Centers for Disease Control and Prevention (CDC) states that the death rate for suicide among teens ages 10 to 19 years old increased by 56 percent between 2007 and 2016. The increase was greater for females than males, and suicide is now the second leading intentional injury cause of death among this age group – even surpassing homicides from gun violence.
The CDC report went on to share that in 2016, suicides numbered 2,553 while homicides numbered 1,963. The three leading methods of suicide in 2016 were suffocation, firearms and poisoning, accounting for more than 92 percent of all suicide deaths.
The information backing up these statistics is based on death certificates filed in the 50 states and the District of Columbia which were collected and processed by the National Center for Health Statistics (NCHS). Funeral directors, attending physicians, medical examiners and coroners completed the death certificates.
Suicide is believed to be underreported in general, and this may be particularly relevant for suicide involving drug overdoses. The results also document an increase in poisoning deaths which are primarily opioid drug overdoses in this young population.
The upturn in these ominous statistics shows that our youth are up against some persistent and emerging challenges. Lakeview Center wants to shine a light on the resources for prevention. A team dedicated to trauma and crises works to help people every day. The National Suicide Prevention Lifeline team also is available every day, around the clock.
Lakeview Center 24-hour helpline – 850.433.7273
Lakeview Center Victim Services Team Monday through Friday between 8 a.m. and 5 p.m. – 850.469.3800
National Suicide Prevention Lifeline at 800.273.8255 or text GULF to to 741741
A friend, minister, mentor or family member can also provide support. Sometimes all a person needs is for someone to listen to them. It's important to get help right away.