Taking Care in 2021 – Prayer and Meditation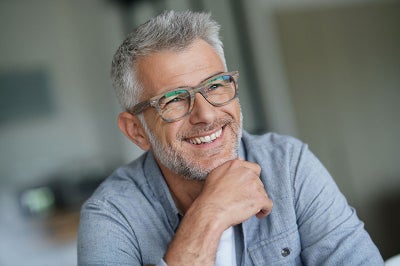 - 1/27/2021
People like Jeremy are on a mission this year. The goal: be more fulfilled and joyful. For Jeremy, one way to achieve that goal is to pray more often. He reminds his friends that you do not need to belong to a church to pray. Meditation also is a form of prayer, and all it takes is self-discipline to develop a regular practice.
These practices are born of personal commitments to oneself, and neither needs to be formal or long. They help keep us conscious of a power greater than ourselves, which keeps us grounded in a world of uncertainty. A few benefits of prayer and meditation are improved learning, better memory, increased happiness and emotional stability.
As for Jeremy, he starts his days by reading scriptures from his Bible. He set a goal to read the entire Bible from cover to cover within a year. When he finishes his daily reading, he prays. He opens prayer by asking a higher power for guidance. The practice helps him feel less alone in the world. "I don't feel so isolated," Jeremy said. "It's comforting to know I can pray anytime, anyplace, and my attitude becomes more hopeful."
Likewise, Jeremy has friends who use apps or set reminders to schedule times for meditation and/or prayer. You too can adopt the habit of meditation and prayer. Start simple with these five steps, and be accountable to yourself:
Determine the best time of day and commit to at least 15 minutes.
Decide what you will do: heartfelt prayer, read spiritual verses, or do breathing exercises.
Designate a special place for your practice.
Be honest with yourself about why you are practicing mindfulness.
Jot down on a calendar each time you practice.
It takes time to grow mentally and emotionally through prayer and meditation. However, with a regular practice, you may see benefits before you know it. As for Jeremy, he noticed within a few weeks that he felt comforted and was becoming a more supportive person to others in his life.
If you want to talk to someone because you continue to struggle with anxiety, depression or other mental health issues, mental health counselors are a wonderful resource. They understand and want to help. Look in your area for a reputable provider who can help, because everyone deserves to live his or her best life.