Taking Care in 2021 – Immune Support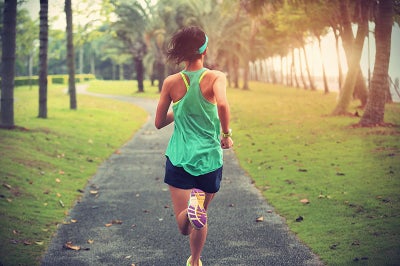 - 1/20/2021
A couple of years ago, Noelle decided to be more conscientious about her health. She went from eating anything she wanted, to eating an organic, plant-based diet. She went from no exercise, to jogging 3 miles a day at least five days a week. When she started, she had no idea how much of an impact those two behaviors would have on her life in 2020.
Last year did a number on everyone, but Noelle was positioned to combat stress-induced illness by having a healthy lifestyle in place. Prolonged mental and emotional stress made others physically sick. They developed physical symptoms of mental and emotional exhaustion including: headaches, stomachaches, and appetite or sleeping changes. People tried to cope in many ways. Some fantasized about running away. Others leaned on their faith in virtual settings. Some joined newfound online group activities. Some people converted their garages into home gyms. Unfortunately, some turned to drugs, alcohol, or food as a way to numb emotional pain.
As we look for ways to support our immune systems in the year ahead, a good place to start is by adopting healthy habits. Make a commitment to at least one of these in 2021:
Exercise at least three times a week for one hour each time.
Practice a daily mindfulness activity such as meditation or prayer.
Pay attention to the food you eat. (Eat organic. Don't overeat. Limit sugar. Avoid alcohol.)
Practice a good sleep routine.
Establish a relaxation practice.
Commit to regular family game nights and dinner times.
Limit digital media and news sources.
Noelle is grateful for good health. She looks forward to her daily jog and also enjoys the calm feeling she experiences while preparing healthy food. "Healthy habits provide a sense of control and certainty in my life, and help prevent a weak immune system," said Noelle. "I think everyone wants more of that in the new year."
Physical and mental health are closely tied together. If you struggle with anxiety and depression or other mental health struggles, remember you can always call a reputable mental health provider in your area. Everyone needs a little extra help sometimes, and it's OK to ask.