Taking Care in 2021 - Gratitude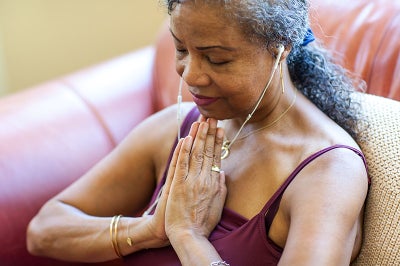 - 1/13/2021
Last year, Angela was presented with unpredictability at just about every turn in her life. Even though she was a business leader who people loved and depended on, she suddenly felt vulnerable. She found it a lot easier to cry than uplift, and had moments of great uncertainty about the future. Then, she experienced a moment of Insight that changed the way she was thinking about life.
Before her realization, Angela had been thinking about her daughter, all grown up from a precious little girl to now be a high school senior excited about graduating. The moment marked a milestone – the first of many in the promising young woman's life. It all came to a screeching halt when the pandemic hit, and they were left feeling stunned and empty. Parents and teens around the country were feeling the same way.
About the same time Angela and her husband, soon to be empty nesters, sold the home where they'd raised their two children. The home held a lot of comforting memories that Angela could really use at the time.
Somehow, Angela continued to wade through a year marked by change and innovation. Her daughter graduated albeit not as expected, and her organization learned to function in a new normal. Then one day, while listening to a presentation, she heard the speaker say, "Nothing is going to magically change the way we live in 2021." A lightbulb went off and Angela realized that the speaker was right. Just as quickly, she realized all the things for which she was grateful: she works with an amazing team; her organization was doing meaningful work; she and her husband were moving to the retirement home of their dreams; and her daughter – ever the resilient teen – was attending college. The moment kicked off a personal practice of gratitude that continues to carry Angela through challenges.
"I learned that we can move forward by embracing new opportunities," Angela said. "Practicing daily gratitude helps keep my eyes open to the opportunities around me."
Gratitude expands our minds to possibility. It jumpstarts our inner resilience. These three tips can help you start a daily gratitude practice:
Thoughtfully choose your words when speaking to others, and don't rush.
Sit quietly and think about the good things happening during your day.
Ask yourself how many times you say "thank you" to someone.
Gratitude makes us feel good. You will likely notice a more positive state of mind and hopeful attitude. If you continue to struggle with anxiety and depression or other mental health issues, please call a reputable mental health provider in your area, and talk to someone who can help.