Taking Care in 2021 – Be Intentional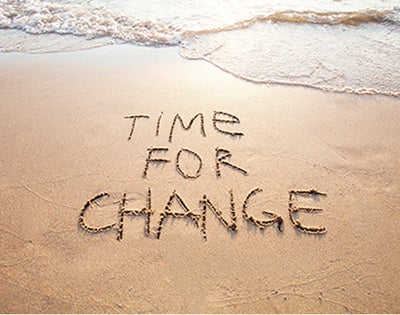 - 2/03/2021
Even though Nancy's in her 70s, the life lessons keep on coming! Last year, they came in abundance, but one stood out. Amid all the chaos and strife, Nancy, an easy-going, fun-loving, and quiet person by nature, grew more deliberate about her reactions. Today, she lives with intention, ready to face anything that 2021 throws at her.
A lot of people referred to 2020 as the year that "kept on giving," but in a negative sense. Nancy's family experienced job loss, financial woes, mental health challenges, severe physical health issues and homelessness. She wasn't ready for any of it, and grew exhausted running from loved one to loved one trying to fix things. To top it off, she lives in a state that was riddled by hurricanes and in a world experiencing an unprecedented pandemic.
"I had to step up as the primary decision maker about things I knew nothing about," said Nancy. "I was crying a lot, and then realized I didn't feel anything anymore. I didn't care."
One day she just stopped answering her phone as it rang and rang. She didn't respond to texts either. She just stopped trying to be all things to all people.
"I'm from a different generation. Today, everything is instant, and it can wear you down if you are older and trying to keep up," said Nancy. "I realized that I can pace myself, learn as I go, and everything will be OK."
Nancy started prioritizing the challenges in her life and was more thoughtful when she reacted. She was specific with people, and that helped provide clarity in her life. Thoughtful responses allowed her to learn and work through information and unfamiliar processes. By letting go, she actually found a form of peaceful "control."
Try these tips for leading your life with more intention in 2021:
Be mindful of how you spend time. Is it adding value to your life? If not, let it go.
Designate set times to respond to others.
Disconnect or limit time on social media.
Adopt behaviors that promote reflection: walking, sleeping, writing, cooking or reading.
Set boundaries for your time and energy, and remember that it is OK to say "no."
In addition to these tips, you can incorporate prayer and meditation into your life, as well as other behaviors that support your immune system. Mental health counselors also are a great resource. There is no shame in asking for someone to listen. We all need a little extra help some time.