Take it from a Teen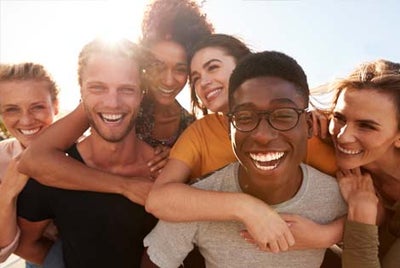 - 11/22/2021
The voices of our youth are quite amazing. They are balls of energy eager to learn about life at every turn. Adopting a teen can enrich and breathe new life into your future. What do teens want their adoptive parents to know about adopting a teen? Read on!
Be open-minded. If you're interested in adopting, consider children of all ages. Get to know teens too. Older kids want permanent homes before they age out of the system. They want a family to spend holidays and other special times with for a lifetime.
Don't forget to tell teens they matter. Some adoptive parents only want babies or small children, which can make teens feel unimportant. If you adopt a teen, tell them they matter so that they don't feel overlooked. All they want is a supportive family.
Personal space and pets help. Everyone loves a family pet and personal space from time to time. Teens are no different. Adopted teens want to feel comfortable in their new permanent homes. Often, foster homes are crowded and teens have to leave special pets behind. In a permanent home, teens can have those things!
Ask for opinions or preferences. Your teen probably has an idea about how he or she wants to decorate their room, but they might be shy about it at first. Ask them and then listen to their ideas. Likewise, they probably have food preferences so ask them what they like to eat. Having choices always makes anyone feel loved.
Talk about the future. When teens are removed from biological parents, they may feel vulnerable, lonely and afraid. They may temporarily lose hope in their futures. Adoption can improve school grades and their general outlook on life. They can set goals and be hopeful about their futures.
What does and doesn't matter. Teens don't care how big your house is or how much money you make. A loving, adoptive family lets teens know you chose them. You care about them. They just want one person to love them.
Teens want to have fun! Stay active with your teen. Go for a jog in the park. Go to a play. Teach your teen how to work on a car or landscape a yard. Do fun things!
If you are interested in learning more about adopting a teen from foster care, can contact Michelle Giordano, community relations manager, at 850.860.4259.
Visit FamiliesFirst Network to learn more about one of our upcoming adoption info sessions!