Suicide Awareness and Prevention 2021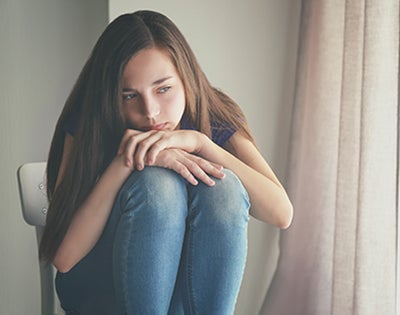 - 9/01/2021
Suicide remains an alarming issue. While we await data from 2020, the National Center for Health Statistics (NCHS) did share a discovery that emergency room visits by female teens for suspected suicide has increased. In June 2021, the Centers for Disease Control and Prevention (CDC) shared:
"In May 2020, during the COVID-19 pandemic, emergency room visits for suspected suicide attempts began to increase among adolescents aged 12–17 years, especially girls. During February 21 to March 20, 2021, suspected suicide attempt emergency room visits were 50.6% higher among girls aged 12 to 17 years than during the same period in 2019; among boys aged 12 to17 years, suspected suicide attempt emergency room visits increased 3.7%."
Read the full report here.
Holly Hedegaard, NCHS, also shared new information from a report she authored, saying suicide attempts for teens have been low in the past 20 years, but steadily increasing in recent years. Hedegaard went on to say that the group with the highest suicide attempts is males age 75 years old and older. For women, the highest age group is 45 to 64.
Listen to Hedegaard's full podcast here.
"In Northwest Florida teens and elementary school-aged children are voicing thoughts about suicide," said Tasa Isaak, Director of Care Coordination Services at Lakeview Center. "Letting them know they can talk to someone, could help prevent suicides and help them heal."
Isaak went on to say that schools are much more ready to respond, since the Marjorie Stoneman Douglas Act placed counselors in schools and created statewide funding Mobile Response Teams.
Suicide was already a growing health concern prior to the pandemic. Rates increased 33 % between 1999 and 2019. More than 47,500 people died by suicide in 2019. That's 1 death every 11 minutes. We also know that there were nearly two and a half times as many suicides (47,511) in the United States as there were homicides (19,141) according to the CDC, for 2019, cited on the National Institutes of Health (NIH) website.
Moving forward we can change that. Knowing the statistics is one thing. Understanding how to wrap our arms around the crisis is another. Resolution begins with education, followed by individual action. Know and act on the following:
A prior attempt
Mental illness (i.e. depression)
Substance use disorder
Family history
Family, physical or sexual violence
Access to firearms
Being in prison/jail
Exposure to others' suicidal behavior (i.e. family, peer, celebrity)
Medical illness
Factors that decrease suicide risk:
Social connection
Community support
Access to resources
Signs of suicidal behaviors:
Substance misuse
Lack of purpose in life
Anxiety, agitation, insomnia or oversleeping
Hopelessness
Withdrawal from friends and family
Uncontrolled anger
Reckless behavior
Dramatic mood swings
Learn the warning signs of suicide.
Learn about the diverse groups impacted by suicide.
Download the free publication "A Journey toward Health & Hope Handbook for Recovery after a Suicide Attempt."
Other ways you can help:
1. Increase awareness among those you are around.
2. Work to reduce negative judgement about mental health disorders.
3. Promote the resources available for treatment and suicide prevention.
Resources: