Stepping In to Help Out - Medical Foster Care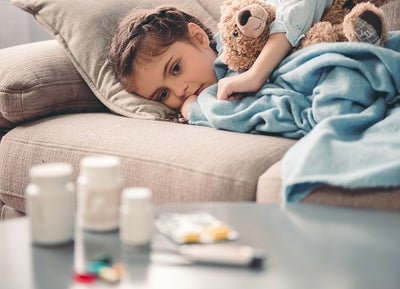 - 11/25/2019
When a foster child has medically complex needs, some special people step in to help out.
In many cases these licensed foster parents are nurses or health care professionals who understand how to use technology, medicine or medical equipment to meet the needs of their child. However, that's not a requirement. Some foster parents have no medical background at all, but receive specialized training for their child's unique medical needs. One thing is for certain. They all have big hearts.
Every year, some children enter foster care needing specially trained foster parents who can give daily medications or take them to therapy or doctors' appointments. Some possible health issues may include:
Respiratory
Neurological
Seizure disorders
Fetal alcohol syndrome
Ventilator dependence
Cerebral Palsy
With medical interventions and care, comfort and compassion, these children can cope with their conditions. If reunification with the biological parents is the goal, medical foster care parents play an important role in supporting and training throughout the transition to teach the biological parents how to meet their child's medical needs.
From the child's perspective, it means a lot to know someone cares enough to help. Stepping up to improve their lives gives them hope and a level of calm that no child should be in need of in the first place.
Learn more by calling a FamiliesFirst Network foster care representative at 850.860.4259.