Sexual Assault Awareness and Safe Online Spaces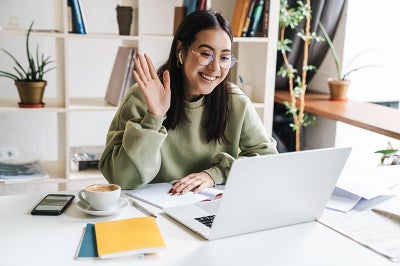 - 3/31/2021
Technology has proven to be beneficial in many ways, and not so great in others. Online dating apps are a popular way to meet people these days, but it's important to be safe.
As we examine options that can help to protect us and our friends when using online dating apps, it is important to remember that it is never the victim's fault that a crime has occurred.
The statistics are staggering. In eight out of 10 cases of sexual assault, the perpetrator is someone the victim knows, and in many cases someone who is well-liked. Safe online dating actually begins before you've been matched to someone. Here is some information to be aware of:
Anyone can do a reverse image search with Google. If your dating profile has the same photo as your social media accounts, it will be easier for someone to find you who may be fishing for more information about you.
If you're matched to a person who has little or no information in the bio section and scant information on the page, it could be a fake account. It's dangerous to connect with someone you have little information about.
After messaging back and forth, a hopeful app user may start to feel comfortable. However, it's not a good idea to share personal information until you really know the person.
Meeting a potential love interest is exciting. If you think there is a good possibility you've met Mr. or Mrs. Right and want to meet in person, these preliminary actions can be helpful:
Video chat before you meet in-person. This can be a good way to help ensure your match is who he or she claims to be in their profile. If the person strongly resists a video call, that could be a sign of suspicious activity.
Tell a friend where you are going. Take a screenshot of your date's profile and send it to your friend. Let at least one person know where and when you plan to go on your date. It also is a good idea to arrange a check-in call or text when you plan to be back home.
Don't rely on your date for transportation. Remain in control of your own ride so that you can leave when you want. Before you date, if you don't plan to drive, download several ride share apps onto your phone in case one doesn't work properly.
The National Sexual Violence Resource Center (NSVRC) has named the theme for Assault Awareness Month 2021: Safe Online Spaces. NSVRC is a great resource for education, prevention and response to sexual violence. RAINN (Rape, Abuse & Incest National Network) also provides a ton of helpful resources.
In the Northwest Florida area, Lakeview Center Victim Services is the certified sexual violence program serving Escambia and Santa Rosa counties. Services are free and provided whether a crime has been reported or not.
Enjoy the dating experience, but be informed for yourself and your friends.
Read more tips here.