Reducing the Wait – Healing the Trauma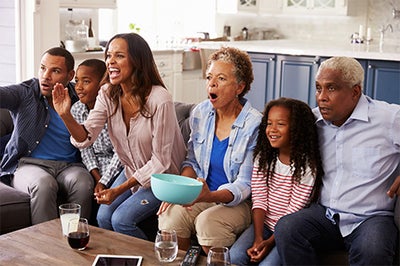 - 11/01/2021
Foster care can be extremely traumatic for children. They've already experienced abuse, abandonment or neglect to have been removed from their biological homes in the first place. Compound that familial separation with a long wait to be adopted, and some children can lose hope. Family-Match is changing that.
"Thanks to this online technology case workers can identify relational compatibility matches sooner for children in foster care," said Michelle Giordano, community relations manager, FFN. "The quicker they find a match to their forever homes, the sooner these children can begin healing from trauma."
In partnership with Adoption-Share and Selfless Love Foundation, FamiliesFirst Network (FFN) has finalized more than 100 adoptions using Family-Match technology. Each adoption has changed the future of a child, and decreased the traumatic, anxious wait for the stability felt in a permanent home.
A computer algorithm produces a list of compatible matches allowing case workers to take a more proactive approach in identifying approved waiting parents and children who are compatible. The calculation happens much quicker than the old manual process of culling through folders by hand. More than 1,000 children in Florida are waiting to be adopted, nearly 100 are in Northwest Florida, making it easy to see how much longer relational matches could take without this technology. This technology also can more quickly match some of the more difficult placements.
Selfless Love Foundation formed a strategic partnership with Adoption-Share to make its Family-Match Program available to agencies and families in Florida at no cost.
Family-Match technology enables agencies to:
Reduce adoption wait times for children in foster care.
Take a more proactive approach to matching children with forever families.
Use data analytics and predictive models to better identify compatibilities.
Provide a user-friendly technology to approved parents at no cost to them.
If you are interested in learning more about adopting from foster care, contact Michelle Giordano, community relations manager, at 850.860.4259. Visit FamiliesFirst Network to learn more.