Red Flags of Human Trafficking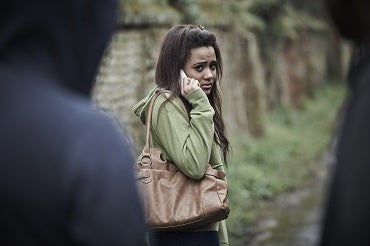 - 7/01/2019
The conversation is difficult, but we must talk about human trafficking. Local news stories have interviewed victims sharing their stories of "modern day slavery" and sex trafficking in the Panhandle. It's difficult for them to reach out for help or to cooperate with law enforcement because they fear for their safety. As a community we can come together to help. Be aware of these red flags and if you see the potential for human trafficking, report it to local law enforcement.
Tattoos or branding on children (Examples include: crowns, words that indicate property such as "daddy's little princess")
Wearing skimpy clothes that are much smaller than necessary
A child alone who is constantly texting with someone as if checking in
A child with prepaid credit cards
Safety experts recommend never confronting a suspected trafficker directly because it could endanger lives – yours and victims. Instead call local law enforcement. Other resources include:
National Human Trafficking Hotline 1.888.373.7888 or Text 233733
Florida Abuse and Neglect Hotline 1.800.96ABUSE (22873)
Learn more at Human Trafficking Hotline. For support locally, reach out to the 24-hour Lakeview Center Victim Services helpline at 850.433.7273.