Recovery – A Lifelong Journey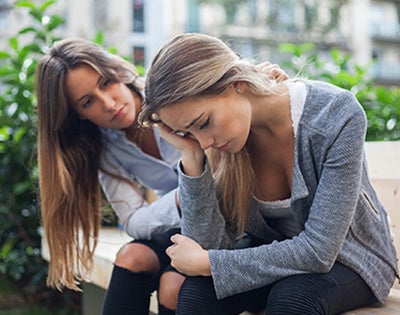 - 9/07/2021
Stress and isolation can increase the risk of drug or alcohol relapse, and the past year has been challenging for many. Studies show that people may turn to an addictive substance as a way to escape during a traumatic or difficult time. Now more than ever, please be aware of helping those around you. A lot of times, knowing that someone cares is half of the solution to this lifelong journey.
If you know someone who thinks recovery is permanent, gently remind them to reconsider. Just because you completed addictions treatment in the past, doesn't mean you won't need help again.
Asking for Help is OK
Individuals in recovery often find it helpful to return to treatment and/or to increase attendance at support group meetings when experiencing an increase in stress or changes in routine. Today, this assistance is more accessible than ever given the increased availability of telehealth services. Anyone with a mobile device can receive treatment from the privacy of their home if they feel more comfortable doing so. Online support groups are also more common. Even if you don't have transportation, you can connect to help. In-person services/meetings also remain an option.
Connectivity is Beneficial
Friends and family members play important roles in recovery. Plan regular interactions and keep positive activities on the calendar – even if it's just a phone call to check in and ask how the day went. Frequent connections can help prevent loneliness and helplessness. Remind your loved one that everyone has an innate resilience, and you are there to listen. These relationships show that someone cares. They instill hope and purpose in life.
Addiction is a disease; however, asking for help and maintaining supportive relationships can help sustain recovery. September is National Recovery Month so take advantage of this time to share this information with those you know who have been impacted by substance use disorder. You don't need to know how to "fix" anything, but be willing to connect your loved one to a helpful program, service or expert. Those relationships also are valuable to this lifelong journey.