Prevent Teen Dating Violence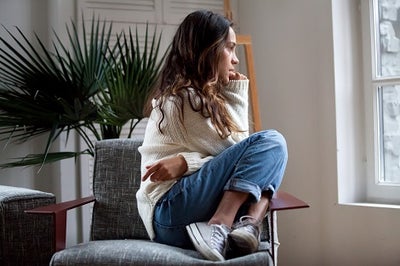 - 2/01/2020
Teen dating violence is very real, but many teens avoid telling anyone about an abusive relationship. In some cases, they don't realize it themselves. Often, the abuse is gradual and evolves in a relationship with someone they think they can trust. In other cases teens are afraid of bad consequences. Bringing public awareness to the issue can encourage more conversation and support.
According to the Centers for Disease Control and Prevention (CDC), 8% of high school students report being hit, slapped or physically hurt on purpose by someone they were dating. These behaviors are meant to hurt, intimidate, frighten and ultimately, control. Often, it works.
The CDC went on to share that 22% of women and 15% of men who have experienced rape, physical violence and/or stalking by an intimate partner, first experienced some form of intimate partner violence between 11 and 17 years of age. Our community can support our teens by helping them understand how to identify dating violence. We also can listen and be there when they need help.
Two Fast Facts About Dating Violence:
Dating violence isn't always physical. It can be emotional or sexual as well.
Unhealthy relationships can start with playful name calling or teasing, before escalating to an abusive level.
Teens who experience dating violence are more likely to also experience depression and anxiety. They may engage in unhealthy behaviors like using tobacco, drugs or alcohol.
Six Factors that Increase Teen Dating Violence Risk:
Early sexual activity or having multiple partners
Having a friend involved in dating violence
Conflict with a partner
Witnessing or experiencing violence at home
Depression, anxiety or trauma
Substance use
Victims of teen dating violence also are more likely to think about suicide. Suicide is often a preventable tragedy that begins with one caring adult who pays attention to a teen in need of help and doesn't trivialize their concerns.
Three Things You Can Do to Help Prevent Teen Dating Violence:
Be proactive and open the conversation asking, "How are you doing?"
Promote healthy relationships.
Be approachable.
You will never have all the answers, but community partners such as Lakeview Center have a team of professional counselors who can help. A few resources also can be found at:
National Domestic Violence Hotline: 800.799 SAFE (7233)
National Sexual Assault Hotline 800.656.HOPE (4673)