Pets and Mental Health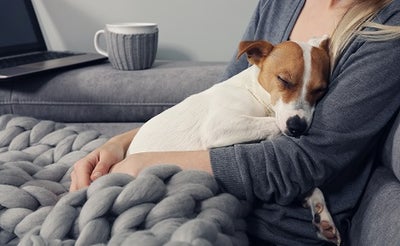 - 7/01/2019
When we're in the company of animals it can have a profound impact on our quality of life. Pets even have a reputation for improving our ability to recover from illness. Mental Health America (MHA) shares that approximately 70 percent of U.S. households own a pet, and a survey supports the notion that our pet companions are some of the best friends we may ever have. Just take a look at all the ways our furry friends have the ability to help us:
Reduce levels of anxiety and depression
Relieve life stress
Improve cardiovascular health and physical activity
Lower blood pressure
Remedy loneliness
MHA also learned that service dogs for people with diabetes improve quality of life because they help diabetics experience less worry about insulin levels. Also, pet-friendly work places have been known to increase productivity among workers.
The positive connection between pets and people can be quite profound, but if you need some added help, speak to someone who can help with behavioral health issues at Lakeview Center. We love our pets too, but understand when human intervention is necessary! Visit eLakeviewCenter.org or call 850.469.3500.