Myths and Facts about Adoption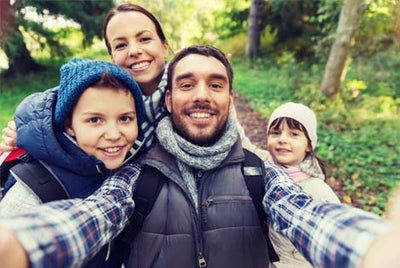 - 11/08/2021
Adoption gives children an opportunity to heal in a home full of love! However, some parents interested in adoption from foster care remain on the fence, largely due to a few popular myths. FamiliesFirst Network (FFN) can dispel three of those most common myths.
Myth #1: Adoption from foster care is expensive.
Fact: Adoption from foster care is less expensive than domestic infant adoption. FFN offers training classes free of charge. If you adopt an eligible waiting child, FFN will pay the legal and court costs of the adoption, and provide you with a modest monthly subsidy to help pay the child's expenses. Most adopted children also have medical coverage until they are 18 years old. And, to position adopted children for future success in Florida, children adopted from foster care are eligible to receive college tuition assistance.
Myth #2: I'm single and won't be allowed to adopt.
Fact: Whether you are single, LGBTQ, ethnically diverse, or already have children, you can adoption from foster care. The only necessary "ingredient" is love.
Myth #3: If I adopt from foster care, the biological parent may come back and take the child.
Fact: Biological parents have their rights terminated through the court system to children in foster care who are available for adoption. Once you sign adoption papers, your adopted child is part of your family.
The truth of the matter is, a lot of great kids of all ages, siblings, and physical abilities want nothing more than a permanent, loving home. They want a place to have fun, learn, celebrate milestones and come back to visit into their adult years.
FFN makes the process easy and user-friendly removing barriers to classes by using Zoom technology. They also have support groups comprised of other foster parents, adoptive parents, case workers and faith-based communities.
If you'd like to learn more about adoption from foster care contact Michelle Giordano, community relations manager, at 850.860.4259. All you need is a heart to make a home.
Visit FamiliesFirst Network to learn more.