More than 53 million Americans serve as unpaid family caregivers for whom self-care is critical.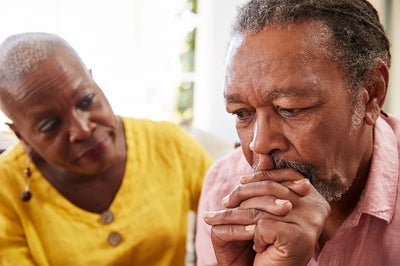 - 11/08/2021
According to Mental Health America, more than 53 million Americans serve as unpaid caregivers for the elderly, those with mental illness , wounded Veterans , people with disabilities and many others. These selfless individuals sacrifice a lot, and it's important that they practice self-care for their own well-being. Thank goodness there are people in the world who take notice of people in need.
We also can't forget about the friends and neighbors who step into this role when family can't. The things they do to help can be physically, mentally and emotionally draining, but their compassion fuels them to press on. Often, they take loved ones to doctor's appointments, fill prescriptions, complete difficult paperwork, make frequent calls to check on the person, sit with the person over night or do housekeeping chores. Sometimes they even provide monetary support.
You may consider driving a short distance to the pharmacy to be a simple task. However, for an elderly neighbor who has no family, who can't see well and who gets easily turned around, it's a monumental feat.
Likewise, persons living with mental illness live unpredictable lives day-in and day-out. But their caregivers hang in there for the sake of making their loved one's life brighter. That being said, it doesn't mean caregivers are super heroes. They wear down too, and it's important to recharge.
If you know a caregiver, help them rebalance the mind, body and spirit. Offer to provide a day of two of relief. Cook them a meal. Do some housekeeping chores to lighten their load. Be there to listen and let them know the sacrifices they make are appreciated. Tell them they are special. Remind them to practice good self-care for stress-reduction .
Support for the caregivers in our lives is critical. Without them, life would be much more difficult for millions of people each day. They are doing one of the toughest jobs there is.
Visit Caregiveraction.org for caregiver resources.