Love and Mental Health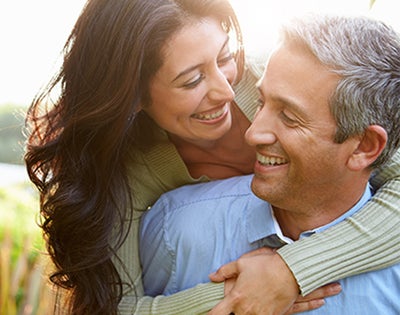 - 2/14/2021
We often indulge on Valentine's Day with candy, rich foods and maybe a little champagne. However, that doesn't mean it's an unhealthy holiday. Quite to the contrary, this day that focuses on love may be one of the healthiest days of the year because love makes us happy.
Dopamine, our feel-good brain chemical, is quite active on Valentine's Day as we express feelings to our significant others. A lot happens in our brains to have mental, physical and emotional impacts through our loving connections. One physical effect is lower blood pressure. We also experience less cortisol production, which is labeled the "stress hormone." Love is a positive emotion that makes us pay more attention to self-care. The overall finding from countless studies over time is that secure, loving relationships help us better cope with stressful life experiences.
The positive mental and physical health impacts of love extend to family, friends and furry friends too! An assistant professor of anthropology at the Arizona Canine Cognition Center (University of Arizona), says, "There are a good number of studies that suggest dogs can have a stress buffering effect on people going through challenging times." All positive, loving relationships are good for our mental health.
Valentine's Day may be different this year, but consider two things to help make it better:
The pandemic will not last forever. With vaccine distribution plans under way, hopefully the end is in sight.
We have technologies like Zoom, Skype and texting to stay connected. In the past such as during the 1918 Influenza Pandemic, we didn't have such tools.
If you are planning to go on a date to a restaurant, club, fitness center, park or recreation facility, check out the safety precautions on the Centers for Disease Control and Prevention (CDC) website. They share recommendations for safely participating in "Daily Activities and Going Out." The CDC also shares information for safe public transportation based on the current status of the pandemic.
Don't let the pandemic put a damper on your Valentine's Day or any other day of the year. Regardless of how you spend the holiday, take a moment to be filled with gratitude for the loving relationships in your life. Let those connections work magic on your mental health. Those emotional supports will help you live a longer, happier life. Happy Love Day!