It's a Match!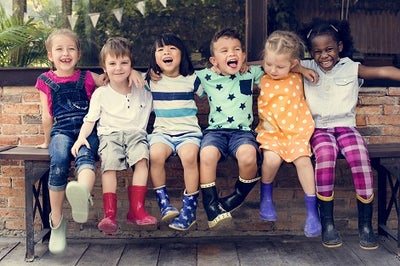 - 7/09/2019
Melissa wasn't used to her new life as a single, empty-nester. She longed for more purpose in life and the ability to share love and attention with a youngster again, someone who she could nurture and help grow. She decided to adopt a child.
After going through the rigorous process of completing parenting training and a home study, she was finally approved. Then, things slowed to a snail's pace. After waiting for a year, she began to lose hope, until a new technology launched named Family-Match. Thanks to the online program, a case worker discovered a 95-percent relational compatibility match to a teen in foster care who was looking for her forever family.
Family-Match launched as a pilot across the state in early 2018 with the help of the Selfless Love Foundation. FamiliesFirst Network (FFN) of Lakeview Center was the first agency in the state to have a match.
The program helps case workers find parents and children whose preferences closely, if not perfectly, align. A computer algorithm does all the work behind the scenes to produce a list of matches. Family-Match frees up the case workers to work with parents and children rather than wading through documents and information. Typically, it's more difficult to find homes for teenagers, but this technology quickly finds matches for hard-to-place children too, and Melissa couldn't be happier about that.
If you've heard that it takes a long time and costs tons of money to adopt, think again. FamiliesFirst Network is the lead agency in Circuit 1 for foster care and related services for children who have experienced abuse or neglect. Families interested in learning more about adopting from foster care or in learning more about Family-Match, can call 850.469.3847.
Family-Match is wonderful, user-friendly technology available to approved parents at no cost to them.