Is it Seasonal Affective Disorder?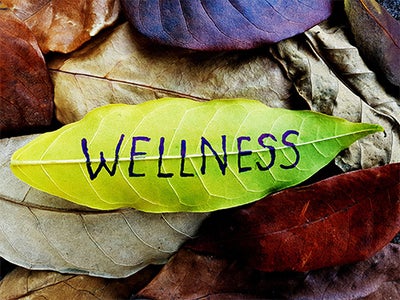 - 11/10/2021
Ten million is a large number, but that's how many people are impacted by seasonal affective disorder (SAD). How do you know if you are one of millions of people who reluctantly change their clocks each fall because they feel crummy during this season?
What better gift than the gift of time, even if it is only one hour. But with the time change comes the signal of change. It's a season when plants die, people and animals hibernate and feelings of sluggishness and sadness can set in.
According to an article published by Boston University, women are four times more likely to be diagnosed with seasonal affective disorder than men.
Typical SAD symptoms include:
Difficulty waking up
Less energy
Increased appetite
Difficulty concentrating
Less motivation
Difficulty sleeping
A lot happens during the fall season and into winter. Holidays can heighten your anxiety, colder weather can bring on illness such as the flu, and your employer may launch some unexpected, stressful yearend changes to meet goals. However, if you see a pattern of symptoms year after year for at least three years, you may be experiencing SAD.
A time change can also rattle your circadian rhythm, but you can take a few actions at home to feel better starting with a light box. Since SAD is linked to seasons of less outdoor light, using a light box for about 30 minutes each day might do the trick. You can also do it the natural way and go outside more during the day. Albeit the days are shorter, open your window blinds and let the daylight stream in. Be dedicated to an exercise routine. Commit to good sleeping routine such as avoiding screen time right before bed and using calming mental imagery to induce a good night's sleep.
Scientist and physicians are still studying this disorder in terms of sunrise, sunset, genetics and light intensity. One thing we do know is that a lot of people experience SAD, and understanding it and some steps they can take to improve, help them get through the season. That knowledge also helps them remember that "this too shall pass."
If bad feelings persist, reach out to a mental health counselor. You may be experiencing another, unrelated mental health issue, for which an individualized treatment plan may be more helpful.