Human Trafficking – There is Something You Can Do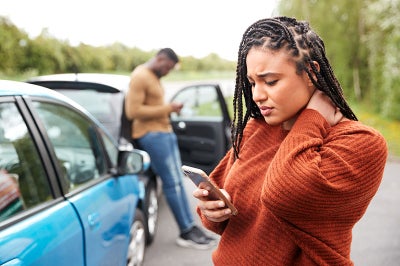 - 1/04/2021
Human trafficking might be happening right in front of you. If you can identify the signs, you can help victims who don't feel safe enough to escape or to ask for help. An effective anti-trafficking effort is education. The more you know, the more you can help.
First, it's important to know that this crime affects individuals, families, and communities. It happens in cities, suburbs, and rural areas. Victims can be any sex, race, age, and nationality.
Two common types of human trafficking are:
Labor trafficking is a crime that involves force, lies, or threats to make victims work against their will for little or no pay.
Sex trafficking is a crime that involves force, lies or threat to make a person have sex for something of value such as money, food, shelter, clothes, or drugs.
More than 25 million people are victims of human trafficking across the globe.
States with the highest rates of human trafficking are ranked in the following order:
Nevada
Mississippi
Florida
Georgia
Delaware
Ohio
Missouri
California
Texas
Michigan
In June 2020, Mike Pompeo, U.S. Secretary of State, reported in the Trafficking in Persons Report that: "COVID-19 has magnified the need for all stakeholders to work together to protect those exploited by this crime. Instability and lack of access to critical services caused by the pandemic mean that the number of people vulnerable to exploitation by traffickers is rapidly growing."
The report goes on to share the worldwide statistic that 30 % of victims are children who are subjected to forced labor, sexual exploitation and other forms of abuse. Many instances go unreported among adults and children due to language barriers, fear of the trafficker or fear of law enforcement. In many cases the victim's trafficker was once someone he or she trusted.
Nonprofits and individuals in their communities can play a critical role in helping prevent and expose human trafficking. Victims may need help with housing, transportation, or cellular phone services. They may require medical attention or behavioral health or both. More than anything, they just need someone to notice and not be afraid to step in.
You can help starting with awareness, treating potential victims with respect, and providing an open line of communication.
Look for these signs of human trafficking.
Lack of identification or documentation to show age
No stable address or unwilling to provide an address
Inability to keep appointments
Tattoos including word or symbols that indicate property
Wearing skimpy clothing much smaller than necessary
Neighborhood children who seem to never attend school
Men and women coming and going at a home all hours of the night
A child or youth with an older individual looking reserved, malnourished or afraid to make eye contact
Constantly texting someone as if to check in
If you see something, say something, but do so safely. Provide a potential victim with the National Human Trafficking Hotline (1.888.373.7888). If you, or another person are in immediate danger call 911. If a potential victim is a minor or an endangered adult, contact the Florida Abuse Registry at 1.800.96.ABUSE (1.200.962.2873). Avoid confronting a suspected trafficker directly. Learn more at KlaasKIDS Foundations' Search Center for Missing and Trafficked Children.
Get involved in your community. Know about your local Certified Sexual Violence program and where to access mental health services. You could save a life.