Fostering Teens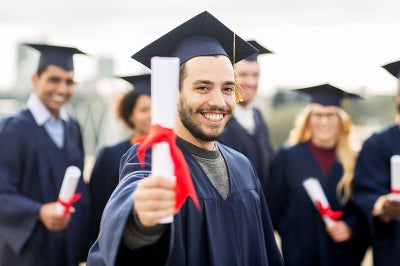 - 5/26/2021
Adolescence can be a confusing time. Hormones are changing and teens have a growing desire for independence and a thirst for knowledge. It's also a critical time for having strong family bonds. Unfortunately, some older foster youth are in need of a caring family and a safe home.
When foster parents step up and say yes to teens, they take on the role of a mentor, role model, and in some cases, the only parental figure a teen has. They have the joy of seeing teens graduate, learn to drive, experience first dates, enter college, land careers and grow up to have their own families.
"When asked what they need most, the common response we hear from our older youth in foster care is that they just want the love and support of a family in a safe home," said Michelle Giordano, community relations manager, FamiliesFirst Network of Lakeview.
In a survey of 40 youth ages 12 to 17 living in Duval County Florida, teens responded to the question: "What do you need most in foster care?"
Be patient with me and support me.
Help me build self-esteem.
Care about my well-being.
Be committed and genuinely care about me.
Provide a safe place to talk.
See my strengths and the things I'm good at.
The report went on to share that youth "crave a family setting where they are comfortable and accepted."
All foster children have experienced traumatic interruptions to their lives. By the time they reach puberty, many of them feel no one cares about them. However, it's important to know that older foster youth can be a lot of fun and bring joy to a foster parent's life. They love doing activities, which keeps adults feeling young and in good health. Foster parents get to re-learn a few academic lessons by helping with homework, and teens can also keep them up-to-date on technology, which is always nice!
"Stability and routines are really important. Teens are curious and want someone they can come home and talk to. They have questions about life and how things work. Talking to a caring adult calms their fears and helps them begin to feel whole again after past trauma."
Fostering teens really is that simple. Fostering is mainly about making a real connection with a young person on his or her way to becoming an adult. It's an opportunity to guide a youth toward good health and well-being.
Are you ready to make a difference? If so, log in to a virtual information session to learn how. Training is provided and children are waiting for that special adult who makes them feel safe and special.
You also can call: 850.453.7777.