Foster Siblings – Making Sense of Their World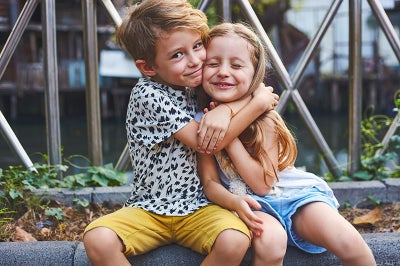 - 11/05/2021
Child welfare statistics tell us that we have some challenges to overcome:
Florida receives approximately 300,000 calls each year to the Florida Abuse Hotline.
The Department of Children and Families investigates 137,872 cases each year.
The sheriff's office investigates 48,632 cases each year.
We also have data showing that about 96% of children in foster care have a brother or sister who has been a constant presence in their lives. Considering that all children coming into care have experienced some level of trauma, keeping siblings together becomes a top priority.
A sibling may be the only person who knows, and likely shares, their experiences. Keeping brothers and sisters together helps them make sense of their word. It gives them grounding in a life that appears to have no reliable foundation on which to stand – no person to depend on.
Research suggest that sibling groups have a better chance of success, fewer moves and emotional benefits. Children have someone to talk to and while building on their new family lives, continue building on a familial bond they've known for a lifetime.
If you are interested in learning more about adopting a sibling group from foster care, can contact Michelle Giordano, community relations manager, at 850.860.4259.
Visit www.familiesfirstnetwork.org to learn more about one of our upcoming adoption info sessions!