Foster Care: A 'Village' Approach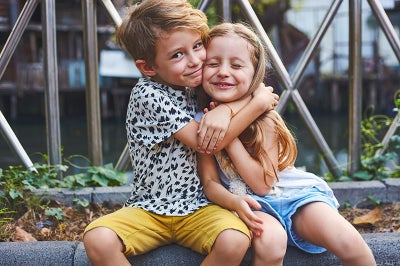 - 4/05/2021
People interested in becoming foster parents may initially be afraid. Some have expressed fears of "not making an impact" on such young, fragile lives. However, foster parents work with a team to ensure the safety of children who have been abused, abandoned or neglected. They also step up to help new foster parents. In fact, foster parents are surrounded by a support system, and together they change lives for a lot of kids in the child welfare system.
If you are still exploring the idea of fostering what better way to do so than to be a respite foster parent? Upon completing an interview and training classes, respite foster parents can be called in to relieve traditional foster parents who may be called away for work travel, to take care of a sick family member, or simply need a break. Often, respite foster parents gain confidence in their abilities and move forward with traditional full-time fostering. Once they experience a child feeling safe and happy, they overcome their own fears and feel gratitude for the opportunity to change the course of a young persons' life.
Supports for Foster Parents
Once you enter the world of fostering children, you are part of a special group. Foster parents are extended family who don't go it alone. Foster Adoptive Parents Association (FAPA) meetings are held regularly. Many foster parents are part of a Facebook group or other social media platform where they can share resources, plan play days, organize carpooling and bus stop duty, and plan shopping dates. Foster parents are innately selfless people and organically take an "it takes a village" approach. They build life-long relationships beyond the families within each of their homes.
Are you ready to make a difference? If so, log in to a virtual information session to learn how. Training is provided and children are waiting for that special adult who makes them feel safe and special.
You also can call: 850.453.7777.