Five Tips for Behavior-Challenged Foster Kids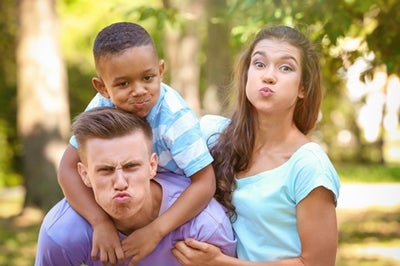 - 11/07/2019
It's not uncommon for a foster child to display challenging behaviors. After all, they've been removed from their homes because of abuse, abandonment or neglect. Their actions are a way of working through some tough life experiences at a young age. Having one caring adult in his or her life can help set the course for a promising future. Behavioral foster care is one way of providing that pathway.
Even when you were a child, you probably heard an adult say to you, "everything happens for a reason." Well, it's true. Our life experiences impact the way we think, the thoughts we believe and the way we act. Perhaps the best place to start as a behavioral foster parent is by embracing the following:
Five Tips for Behavior-Challenged Foster Kids:
Learn about Trauma-Informed Care.
Do something active most days of the week.
Work on hobbies together.
Promote healthy foods.
Consult with a primary care physician and/or counselor.
It may take time to build your child's trust, in fact, that's almost a guarantee. But there's no rush or need to set a deadline. Instead, slowly connect with the child and always provide an environment where he or she can relax and have a voice. In time, you will see him or her in a better place emotionally, mentally and spiritually.
More than anything believe in the process. Children are resilient and can move on to experience lives filled with meaning and happiness if we just give them the foundation to do so.