Eight Things to Know about Adoption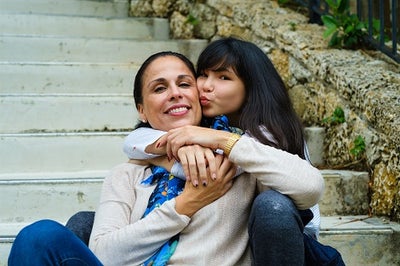 - 7/09/2019
November 30 is a very special day for Ashlie. It's not her birthday. She didn't graduate. It's the day she was adopted. Since the age of 9 Ashlie lived in several foster homes until she found her forever family. She has first-hand advice for parents who are considering adoption:
Be open-minded. Be open to older kids who want a relationship with a family even after they strike out on their own.
Tell us we matter. A lot of foster kids are in the system for so long they think they're unwanted.
Personal space and pets help. The same things that make you feel comfortable, make adopted kids feel comfortable in their new, permanent homes.
Ask for our opinions or preferences. Let us decorate our new room to make it a special space. Ask what we want for dinner. Let us know we have choices in life.
Showing our photos is OK - really. Most foster teens are fine having their photos on an adoption website. Photos make it more personable for parents who want to adopt.
Adoption helps us focus. A permanent, loving home can help improve our grades and our outlooks on life. We can feel secure enough to set goals and concentrate on our futures.
The one thing that's most important to us is love. We don't care how big your house is or how much money you have.
We say a lot. Foster kids may make promises because we get tired of moving around, getting attached and feeling worthless. What we really want is someone to love us.
Last but not least, Ashlie encourages parents to have fun. Plan trips, go to neighborhood parks, or watch movies together. Have honest conversations and get to know one another. Family is one of the most treasured things in life so go "all in" with yours!
Learn more about adoption at FamiliesFirstNetwork.org.