Economic Abuse and Domestic Violence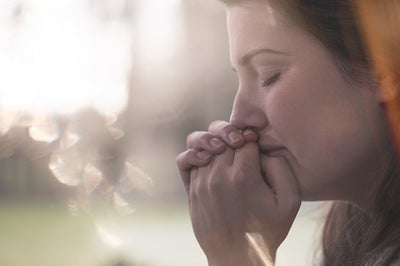 - 10/18/2021
Economic abuse? The term isn't one you often hear, but it's quite common in abusive relationships. Ninety-four to 99% of domestic violence survivors have also experienced economic abuse. This form of mistreatment involves control over financial resources as a means of power and control.
One example is employment-related abuse which prevents a victim from earning money. Another example is coerced debt which refers to non-consensual, credit-related transactions that destroy a person's credit rating or make it difficult to rent an apartment or get a job. Both scenarios can hold a victim captive by the predator.
Employment-related abuse:
Prevent the victim from going to work.
Sabotage the victim's employment.
Interfere with a victim's work performance through harassment.
Demand that a victim quit his/her job.
Prevent a victim from looking for a job or attending interviews.
Coerced debt:
Apply for credit cards, obtain loans or open financial accounts in a victim's or child's name.
Force a victim to obtain a loan.
Force a victim to sign financial documents.
Use threats or physical force to convince a victim to make credit-related transactions.
Refinance a home or car without a victim's knowledge.
Other practices offenders use are deciding when and how any joint cash will be spent or demanding that liabilities be in the victim's name while all assets remain in the perpetrator's name. Economic abuse also includes intentionally withholding basic necessities (food, clothing shelter, personal hygiene, or medication), refusing court-ordered support payments or requiring justification for any money spent. These barriers to economic independence can prevent victims from leaving an abusive partner or force them to return.
The overarching truth is that domestic violence and economic abuse are never a victim's fault. However, there are some steps one can take to begin safely exiting an abusive relationship:
Take a look at a Personalized Safety Plan .
Avoid using credit and debit cards that allow an abuser to track your whereabouts.
Keep personal and financial records in a safe location (friend, relative or bank safety deposit box).
Compile an emergency evacuation box with copies of your important records/documents.
Keep duplicate keys, extra money and emergency phone numbers in a safe place.
Erase internet history to prevent a perpetrator from knowing about searches for housing or other resources.
Calculate what it would cost to live on your own, and set aside money in a safe place.
Obtain your credit report to assess for fraud, disputed claims or identify theft.
The general idea is to be as calm as possible, know that you are resilient and be prepared. It's also a good idea to have an ally in your corner. Consider reaching out to an expert who knows how to develop a safety plan . That person can help you work through the crisis.
Other helpful resources include:
Lakeview Center Victim Services 24-hour helpline 850.433.7273 (safety plan experts)
National Domestic Violence Hotline 800.799.7233
Abuse Reporting Hotline 800.962.2873
National Sexual Assault Hotline 800.656.4673
FavorHouse Northwest Florida Outreach 850.434.1177 (safety plan experts, counseling, prevention, and economic justice programs )
FavorHouse Crisis Line 850.434.6600. (24-hour line and shelter services)
Education and awareness to this important topic empowers us all. Please know your local resources and share, but share discreetly if you think someone is in danger.