Back-to-School Conversations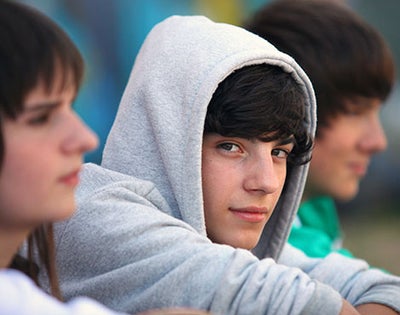 - 7/09/2019
We often talk to our children about safety at the onset of the school year, but it's an important topic to keep top-of-mind year-round. Children and parents face new challenges every day. Those challenges may be different based on age, but talking with our children is one of the best ways to help keep them safe. Open communication also can give parents some peace of mind. Consider having the following important conversations with your child:
Mental Health
Open, non-judgemental communication can help children of any age avoid feeling isolated, misunderstood or even destructive. It's also a good way to help them understand and be aware of others with mental health issues. NAMI.org points out "One in five teens and young adults live with a mental health condition — half develop the condition by age 14 and three quarters by age 24." As a parent, it's important to be a good listener to pick up on the cues of a child who may need help. Lakeview Center has resources to help children experiencing trauma or mental health issues. Tell your child about texting "GULF" to 741741 if he or she is experiencing trauma or a crisis situation.
Abuse
Child abuse occurs in all types of homes. If you suspect a child is being harmed, take it seriously. Know the resources for reporting abuse. Visit myflfamilies.com to learn more about this topic. A need always exists for safe, loving homes to support children who've experienced abuse or neglect and been removed from their homes as a result. If you have room and a big heart, consider becoming a foster parent and reap the rewards of changing a child's life. Learn more at FamiliesFirstNetwork.org or call 850.453.7777.
Sexual Violence
If your child is in college, no doubt you're excited, but probably a little stressed too. Prepare your child for newfound freedom and uncharted territory. Sexual violence can be an uncomfortable conversation, but it's an important one. Ask your child to practice these tips:
1.) Stay in groups.
2.) Be aware of surroundings.
3.) Check in often.
4.) Be aware of students who consume alcohol, which is a major factor in most college sexual assaults.
5.) If an incident occurs, or something happens that confuses your child, encourage him or her to talk to someone - you, a counselor, a mentor, a minister or call a crisis helpline.
When it's all said and done, we just want all kids to be safe and live to their full potentials. Every child deserves a safe, loving home. It all starts with open communication.