Appreciating Our Older Americans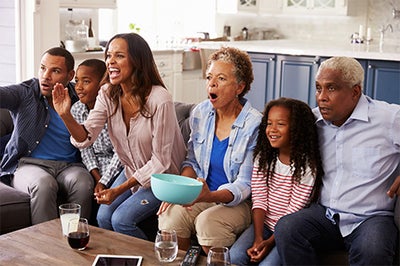 - 5/04/2021
Older Americans Month is a special time to recognize the contributions of our senior citizens. Not only do we want to support them, but we also want to celebrate their accomplishments. They have lived through experiences that we haven't, and we can learn from them.
The Administration for Community Living announced the theme for 2021: Communities of Strength.
Older adults have built resilience and strength by experiencing successes, failures, joys and difficulties. Their stories and contributions help to support and inspire others. Connecting with others is of central importance in our health and well-being, and in the wellness levels of our communities.
What do healthy seniors do to remain happy and healthy?
Community activism and volunteerism
Make personal health and wellness a priority.
Manage financial health.
How can we recognize and appreciate our elders?
Spend time with them and listen intently. Many seniors get lonely, whether they're retired and no longer have a work or social schedule, or they've lost a spouse or friends. Take time to visit an older loved one, neighbor, church member or coworker. Not only will you learn from them but those relationships will add meaning to your life.
Be polite. Politeness to our elders demonstrates respect. Older Americans grew up during a time when manners and respect were part of everyday etiquette. It's not only the right thing to do. It's the civilized thing to do.
Ask for advice. Ageism is alive and well, even though elders are some of the wisest people in society. It's our loss to overlook an elder's lifetime of experience and not consider their advice.
Eat together. Sharing a meal is one of the greatest social customs for society. While nourishing our bodies, we also catch up on news, learn about each other and often share a laugh or two.
Discuss family heritage, history and traditions. Family stories are quite powerful. An oral family history can bring families closer and strengthen ties between generations. We learn so much about ourselves by understanding family genetics, personalities, and more. Family history translates into stronger family bonds and life successes.
Call them. Life is busy and it's easy to forget, but a regular phone call can mean the world to a senior, especially those living alone.
Tell them how much you appreciate and respect them. Even if you demonstrate that you respect your elders through your actions, it's important to tell them how much you appreciate and respect them.
Volunteer at a senior center. When we give to others, we feel better. Social interaction with our seniors can be so enriching.