Adoption in Northwest Florida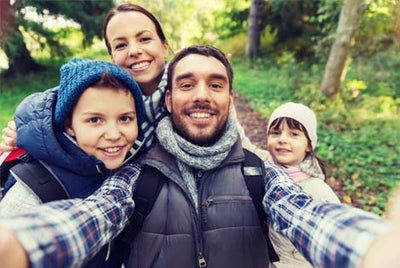 - 11/15/2021
Do you remember when you were young? Most all of us wanted to put our best foot forward and impress the adults we looked up to. Foster kids want the same thing. Every child can find the adoptive family they yearn for, and every adoption-seeking parent can make a difference in a child's life.
The central goal of adoption among nearly half a million foster children in the U.S. is the same—a safe, loving home where children can focus on their aspirations instead of coping with trauma.
Who can apply to adopt?
Married and single adults can apply.
Prior parenting experience is not required.
Sufficient income to meet parent and adopted child's expenses is required.
No income limits are set.
There are no requirements about housing type.
The physical and emotional ability to meet an adopted child's needs are required.
Adults convicted of violent crimes cannot adopt.
Here's what adoption looks like in Northwest Florida:
Approximately 100 foster children are waiting to be adopted.
60% of the children waiting to be adopted are part of a sibling group.
All children have experienced trauma and are seeking a safe and loving family that will allow them to heal at their own pace.
Here's how you can get started:
Attend an information session.
Complete an online application.
Conduct a phone interview with a recruitment specialist
Attend adoptive parent training.
Complete a home study: paperwork, background screening, fingerprinting, and home visits.
If you are interested in learning more about adoption from foster care, contact Michelle Giordano, community relations manager, at 850.860.4259.
Visit www.familiesfirstnetwork.org to learn more about one of our upcoming adoption info sessions!